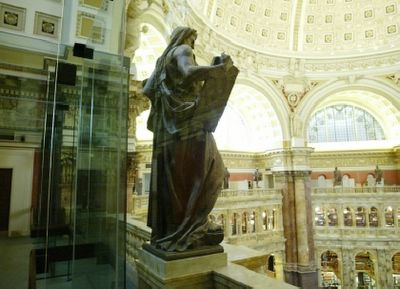 So, Moses was back in the news this week as the Supreme Court agreed to hear the case regarding the posting of the Ten Commandments in a judge's courtroom.
I'm extremely ambivalent about this case as I'm not sure we really need to post the commandments or any other specifically religious items of any faith in our courts of law. However, I also do not believe that the constitution specifically bans this practice as we are guaranteed freedom of religion, not freedom from religion.
Most interesting though, is this picture above. Yup, that's the big guy, Moses, holding the Ten Commandments in the chambers of the Supreme Court. If this is ok, then I'm not sure that posting the actual commandments is any different. Further, since most people seem to be unaware of this statue - not to mention a different Moses with the Ten Commandments on the wall outside the supreme court - then I have to as how divisive and exclusionary this practice would be anyway.